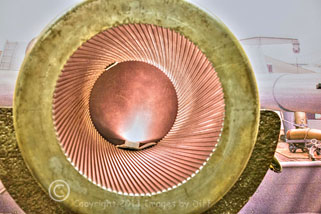 click photo to enlarge
The USS Iowa has been coked in San Pedro for a few years now. When it first opened they did not not have much open as a museum yet so we waited to go visit her. There were a number of people who had served on the ship who were the docents providing information and stories. During World War II, she carried President Franklin D. Roosevelt across the Atlantic to Mers El Kébir, Algeria, en route to a crucial 1943 meeting in Tehran with Prime Minister Winston Churchill of Britain and Josef Stalin, leader of the Soviet Union.

She also served as the Third Fleet flagship, flying Adm. William F. Halsey's flag at the Japanese surrender in Tokyo Bay.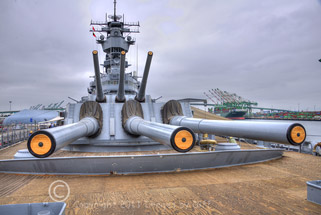 click photo to enlarge
Iowa was decommissioned for the last time in the year 1990, and was initially stricken from the Naval Vessel Register in 1995. She was reinstated from 1999 to 2006 to comply with federal laws that required retention and maintenance of two Iowa-class battleships. In 2011 USS Iowa was donated to the Los Angeles–based non-profit Pacific Battleship Center and was permanently moved to Berth 87 at the Port of Los Angeles in 2012, where she was opened to the public as the USS Iowa Museum

The picture to the lower right is the bridge. What caught me by surprise is how thick the walls were and they only had a little slit to look out. It was very heavily armored. It is a must see if for nothing else histories sake. Her 16 inch guns could fire a shell 21 miles.