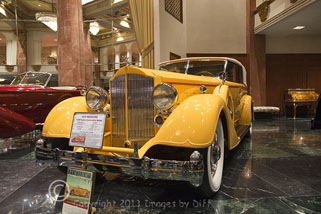 click photo to enlarge
From the Nethercutt web site

Among the treasures spanning four floors in the collection's original facility is one of the world's most outstanding assortments of beautifully restored antique, classic automobiles. They are showcased in an exquisite re-creation of an opulent automotive grand salon of the 1920's and 1930's. An amazing collection of automobile mascots, antique furniture, clocks and watches, and one of the worlds finest collections of Mechanical Musical Instruments are displayed in our music room.