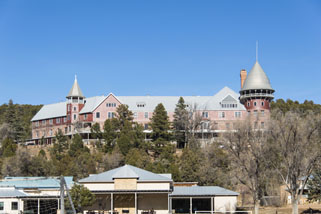 click photo to enlarge
The United World Colleges deliver education to over 9,000 students each year in 18 countries and on 4 continents. The only one in the United States is in Montezuma New Mexico not far from Las Vegas and the building to the left is called Montezumas Castle. And what an incredible campus they have in Las Vegas New Mexico. The school teaches the International Baccalaureate (IB) Diploma as their formal curriculum, a qualification that UWC played a major part in developing, while also emphasizing the importance of experiential learning, community service and outdoor activities.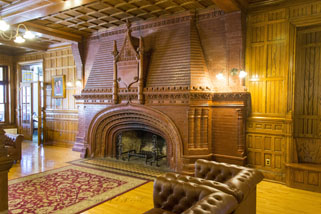 click photo to enlarge
UWC college students are selected domestically, in more than 150 countries, through UWC's unique national committee system. Selection is based on demonstrated promise and potential. In accordance with the UWC ethos, that education should be independent of the student's socioeconomic means, 70% of students in their IB Diploma years receive either full or partial financial assistance, based on their needs. The building with the prisms and the rainbows is on the campus and is called the DWAN Light Sanctuary. The site was selected to capitalize upon the spectacular northern New Mexico light. The orientation and geometry of the building are derived from its alignment to the sun, moon, and stars. Projecting from a circular core are two apses each containing six large prisms mounted in sloping windows to capture light rays from sunrise to sunset. In the cafeteria for the school they have two Chihuly glass sculptures hanging from the ceiling worth crazy amounts of money.