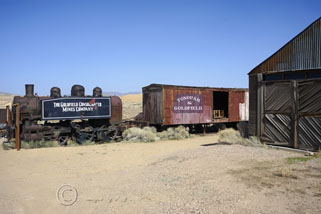 click photo to enlarge
Goldfield is a ghost town in Nevada. Ghost towns are typically towns that boomed during a mining strike. After a significant gold discovery in 1904, Goldfield grew to be the wealthiest and largest city in Nevada, boasting three newspapers, five banks, a mining stock exchange, and what was most likely the longest bar in the country. Goldfield's rapid growth drew many notable people including Virgil and Wyatt Earp, future Senator Key Pittman, and American boxing promoter Tex Rickard. Rickard was the mastermind behind the famous Nelson-Gans match often referred to as the "Fight of the Century" that took place in downtown Goldfield in 1906 and lasted 42 rounds.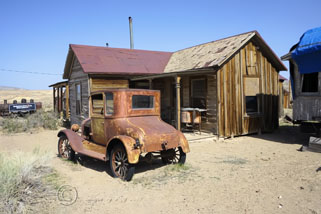 click photo to enlarge
At one point during the boom the town had 20,000 residents. By 1910 the gold was declining as was the towns population. Wyatt and Virgil Earp came to Goldfield in 1904. Virgil was hired as a Goldfield deputy sheriff in January 1905. In April, he contracted pneumonia and, after six months of illness, he died on October 18, 1905. Wyatt Earp left Goldfield shortly afterward. Today Goldfield is still the county seat of Esmeralda County, the least populous county in Nevada.