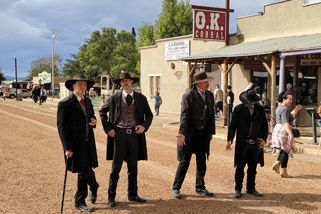 click photo to enlarge
Tombstone, Arizona is a popular tourist destination due to its Wild West history. The gunfight at the O.K. Corral is one of the most famous events in the history of the American Old West, and it is still commemorated today with daily reenactments. There are also many other historic sites in Tombstone, including Boot Hill Cemetery, which is the final resting place of many of the town's most notorious outlaws.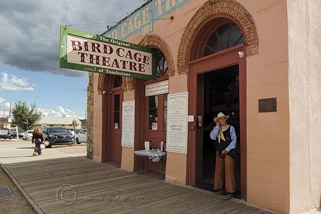 click photo to enlarge
In addition to its historical significance, Tombstone is also a charming town with a lot to offer visitors. There are many shops, restaurants, and saloons, as well as a variety of museums and historical sites. The town also hosts a number of events throughout the year, including the Tombstone Territorial Days festival, which is held every October. We managed to snag a beautiful campsite too.

If you're interested in learning more about the Wild West, Tombstone is a great place to visit. The town is full of history and culture, and it offers a unique glimpse into the past.