Brea Car Show... this is a pretty neat town where they knocked down a lot of the old town and built a kind of art deco style places. In order to bring people in they have a car show every Sunday in June. This particular Sunday was mostly PT Cruisers. It was fascinating to see what folks have done with them The vehicle makes a great canvas to start with. !!!
Here is one made to look like a convertible but it's not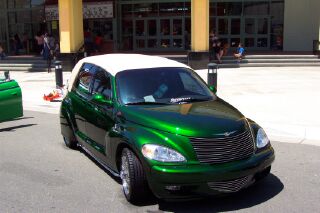 Check out the paint on this Woody.. eve looking close the wood looked real. It was all painted on... great job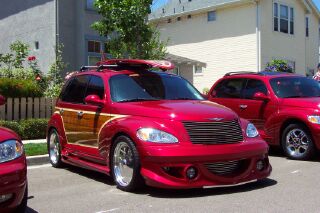 This is the real thing. The dark colored wood comes from Africa. He puts about 40 coats of spar on this to get the finish he wants. BEAUTIFUL...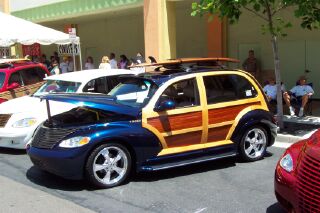 A white retro looking PT. Note running boards, side exhaust, sun visor, wheel covers.. a modern day gangster car...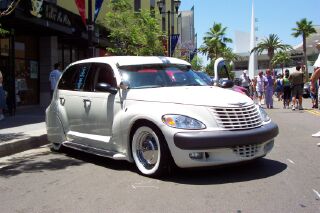 Finally some flames...