Our first group run in the Miata. It went though the Temecula Valley Wine Country. A lot of fun and the trip was very well planned out. Cool.. just the way I like things...
The line up on the road ready to go.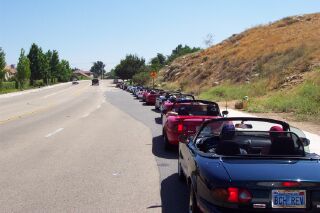 Here's one Karen took while driving. The Miata and road is framed by a tree. Cool shot Karen..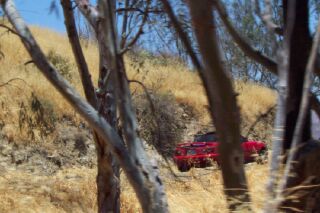 Another cool shot Karen.. Look at those twisties in the tree..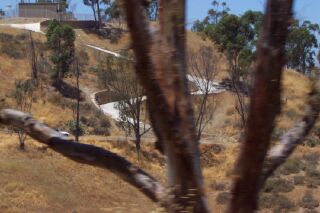 A few Miata's traveling down the road..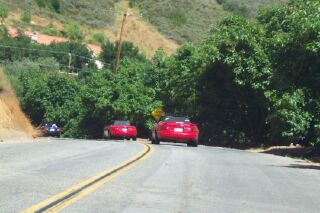 One last shot.. a few of the group at Tom's Farm